VINYL cuts and our SPECIAL PROJECTS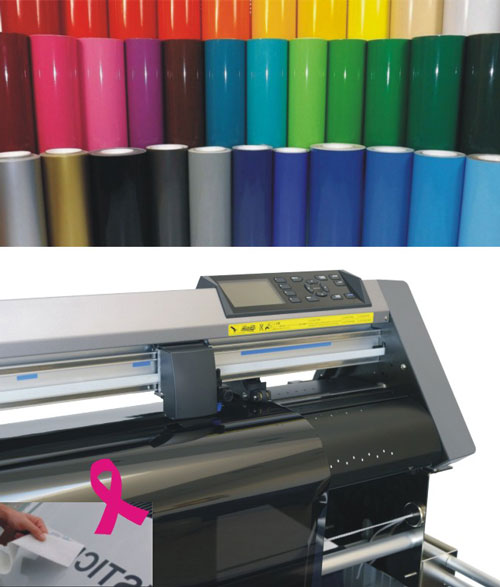 Cutting from VINYL 3mm products creates precise and clean lines. The vinyl we use is made of very resistant plastic and can adapt perfectly to interior and exterior use. This adhesive product is commonly used in communication and marketing when applied on commercial windows, vehicles, signs, and on many other flat surfaces. Quick to install, ultra durable and economical, it is available in several colors.
Custom cut to your specifications or ordered directly from our inventory, our vinyl products are computer generated and cut from vector images. You don't have your vector images or logos?
NO PROBLEM, we can redraw your designs or create new ones for you.
Supplied with backing paper and transfer tape.
PLEASE NOTE that we do not print on vinyl, each color is computer cut separately.
All our products and services are personalized according to the specific requirements of your activity.
Please contact us any time by email with your inquiries and we will be glad to get back to you quickly.