CUSTOM cut stencils and paint mask KITS.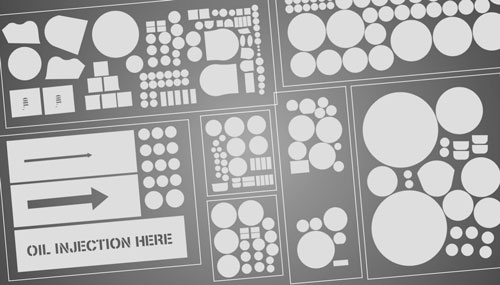 Our custom cut stencil KITS are cut according to your specifications. You will find all the necessary masks for your unique part grouped on a single piece of vinyl, facilitating your labor time and reducing your production costs.
Sometimes called stencils, decals or masks, they are used to identify mechanical parts and sign markings. Installation is simple, clean and precise. Easy as, installing, painting and removing after drying.
All our stencils for paint masking are made with Avery® products.
Used on fabric, metal, wood, glass or any other flat surface..